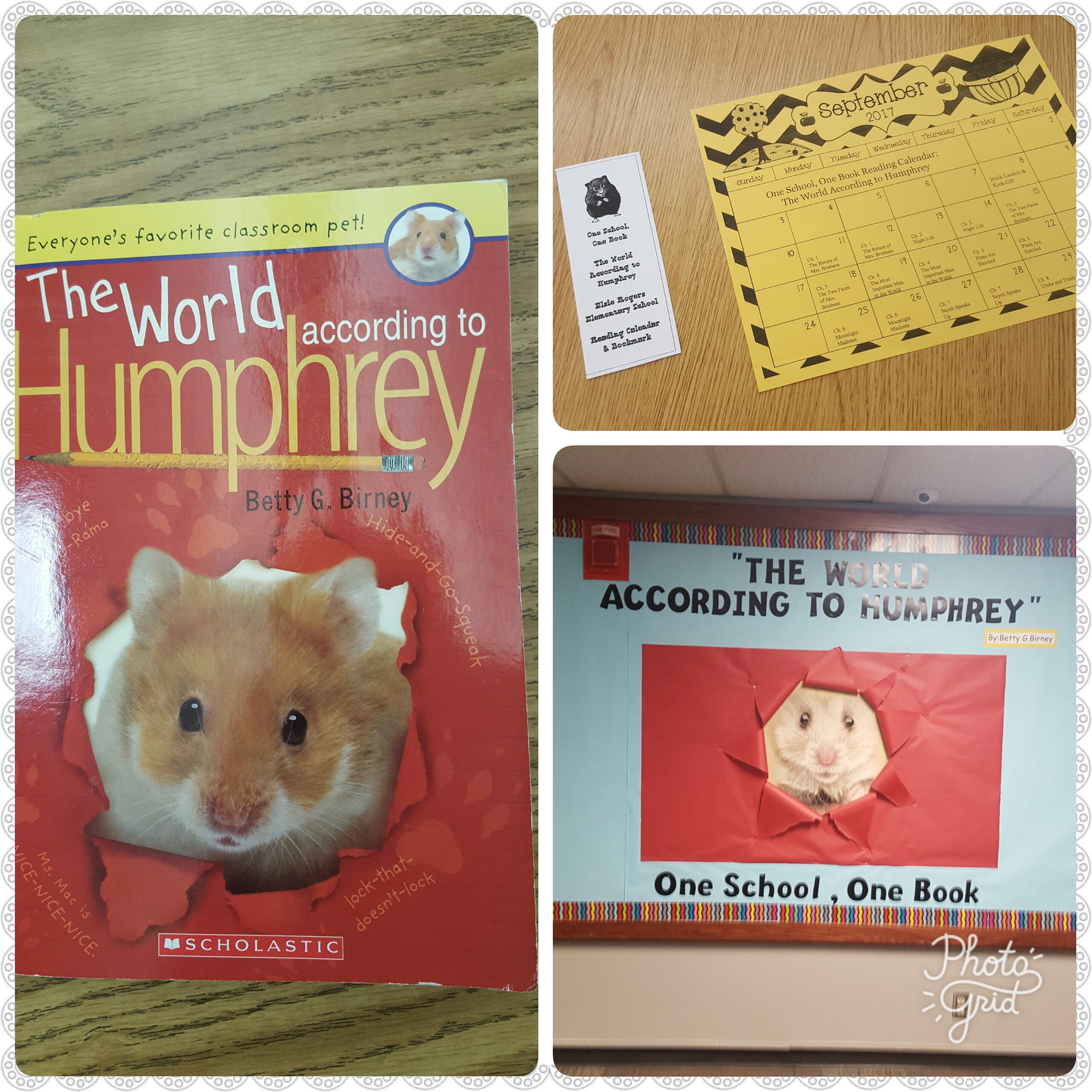 One School, One Book
Today the students and staff at Elsie Rogers learned all about the new book that our entire school will be reading at the same time…
The World According to Humphrey
by Betty G. Birney
​
We thought you might like to see the video that introduced the book to all of us today – click here to see the introduction.
Ask your kids about the new addition to the Elsie Rogers family that came along with their copies of the book.
Happy, happy, happy reading!