SOCKtober
Posted on October 18, 2016



Did you know that socks are one of the MOST needed but LEAST donated items in homeless shelters?

Please bring in a pair of newly purchased sock donations and place in the special donation box in the front lobby during the week of October 24th through 27th, 2016. These will be donated to Hope Rescue Mission on October 27th after school.

In honor of SOCKtober, students and staff will wear their fun and crazy socks to school to show them off on Thursday, October 27th.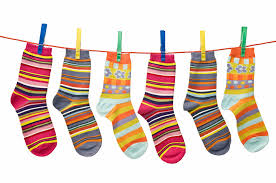 Last Modified May 8, 2019